Thinking about joining the Essington Harriers Running Club? here's all the information you need.
Our Couch To Awesomeness membership is now closed. But we will be running a new course in the new year. So if your new year resolution is to get 5k fit, sign up to be notified when the next course is about to start.
If you've run before but lost your mojo, we can help you find your love of running again.
We will support you back into running and help you get your mojo back on track. We run three distanced based groups on Monday and Wednesday night runs, and you're welcome to join any of them. We try to group similar paced runners together, but pace is not an issue as all our groups perform loopback running to maintain the group as a single unit while out. No runner is ever left on their own.
If you are already running, maybe you took up running during the various lockdowns of the pandemic, or perhaps you're moving from another running club, or you have reached a plateau in your own running journey, come and join the Essington Harriers and we can guide and support you to your next running goal whatever that may be.
Already have an England Athletics membership? You can add Essington Harriers as your second claim club (or move us to your primary club) and continue your EA membership through us. We can offer a discounted membership for second claim members, contact us for more information.
Beginners Course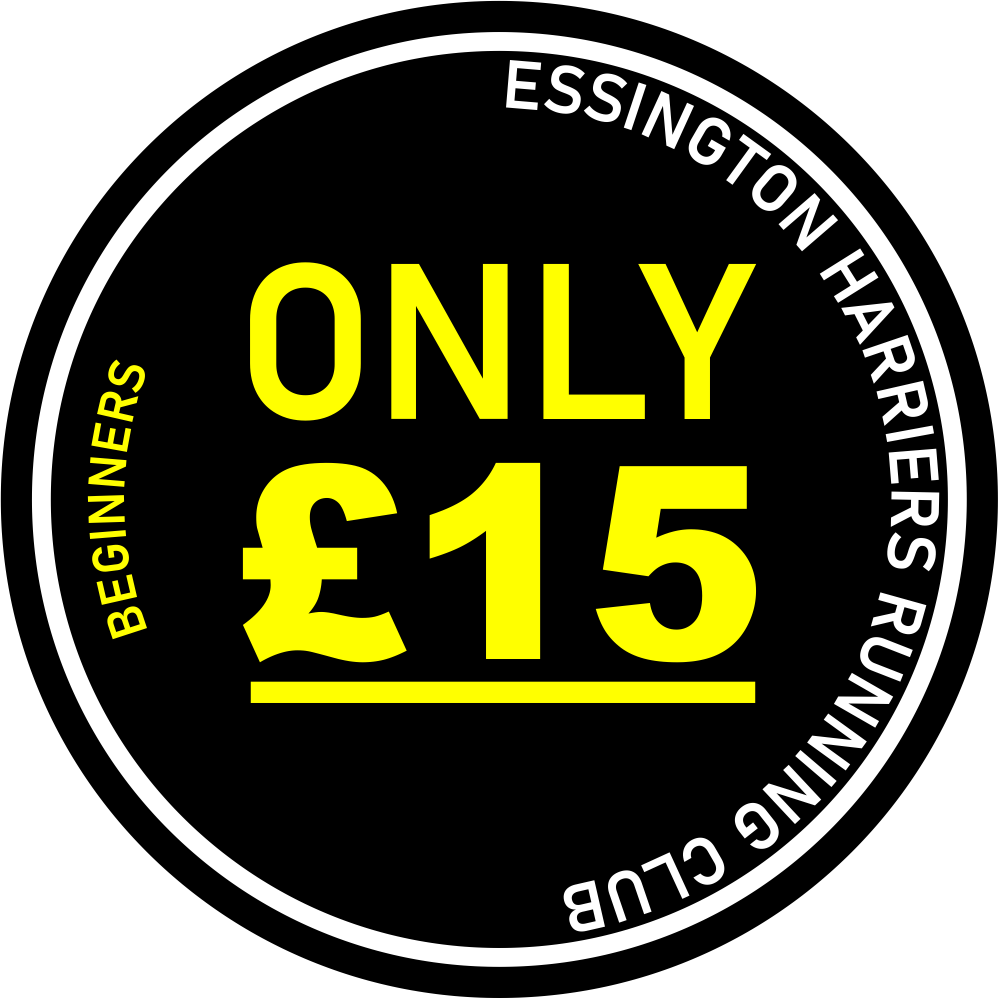 Couch To Awesomeness
Become a runner. No experience necessary!
Click Here to be notified when our next Couch To Awesomeness course is about to begin.
New or Renewing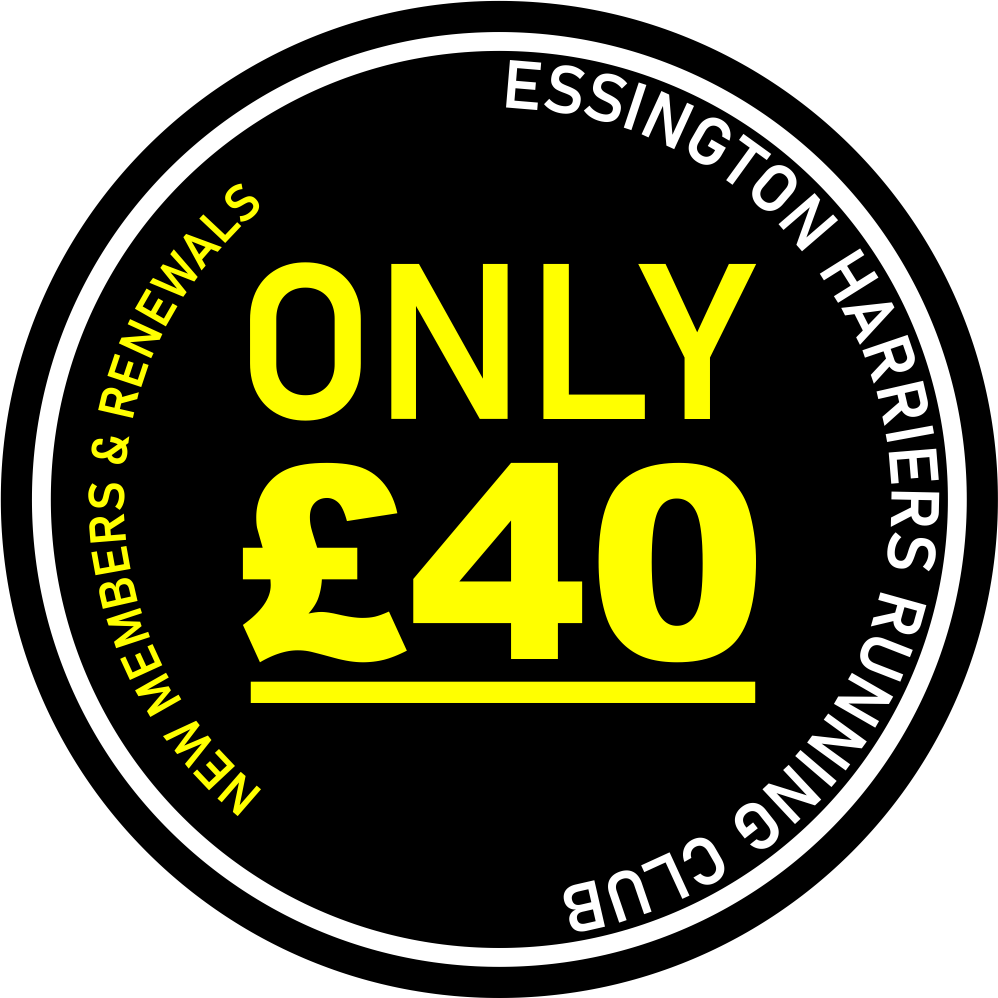 If you're a new member but already able to run 5k, or you're renewing your membership, this is the option for you.
Second Claim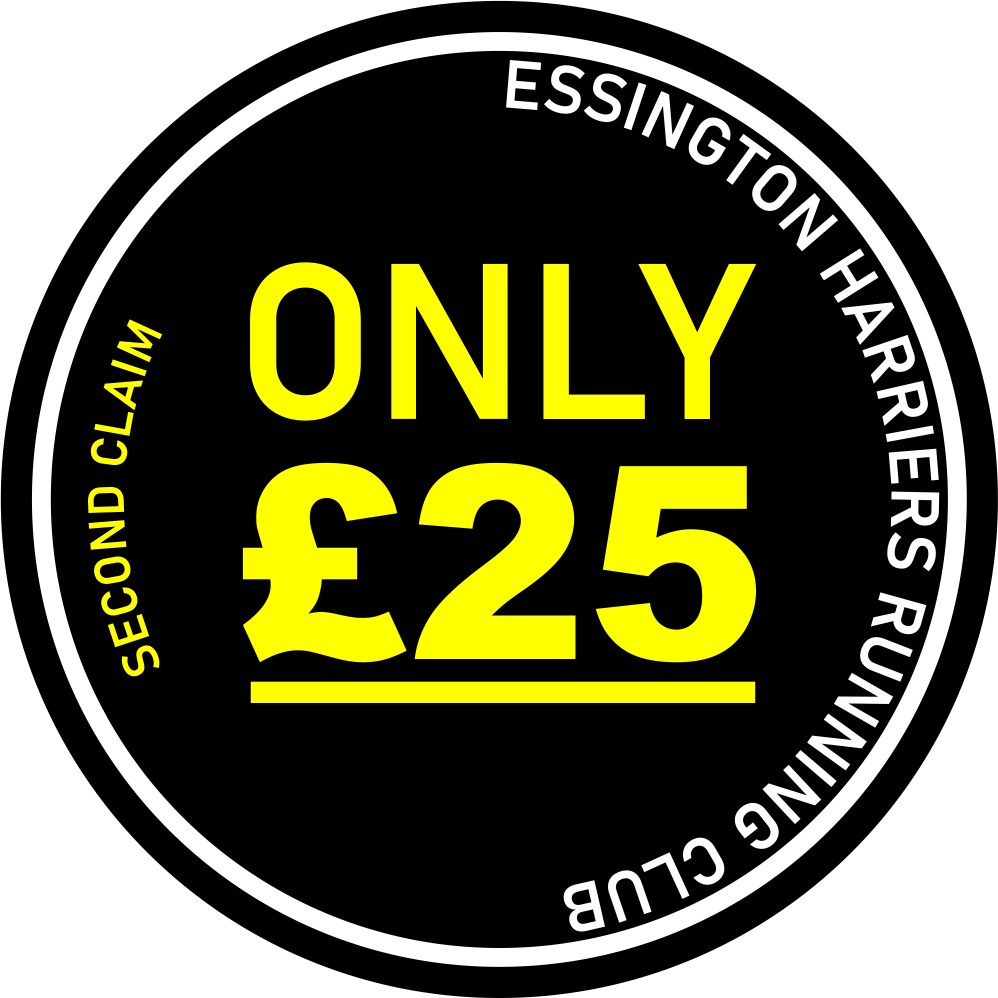 Already registered with England Athletics? you can join Essington Harriers as your second claim club.
What do you get for your membership?
We will register you for your England Athletics (EA) number when you join up, meaning you get to be a member of England's premier athletics association, giving you access to discounts with EA affiliated races when you represent our club.
If you're joining as a beginner, your EA number will be applied for once you complete the beginners course and upgrade to the full membership (£25 upgrade fee)
Essington Harriers are based at the WMC in Essington, and membership to the WMC is required (and included) in your club membership.
You'll get access to discounts for online sports shops and with some local businesses.
We're a hugely supportive club and the welfare of our members is paramount.
We are sure you'll make many friends in the club who will support and encourage you on your running, we also have a dedicated Welfare Officer and a team of Mental Health Champions who are there to support you.
We've reviewed and implemented Covid secure policies to make sure all our members are protected as much as possible, this complies with Government and EA guidelines and we're constantly reviewing the situation to make sure you can feel safe running with us.
We run on Monday and Wednesday night starting between 6-6.30 pm with staggered starts to prevent too many people being at the WMC at once.
We run a beginners course and three club runs, short distance (usually around 5km) a middle distance (usually around 10km) and a longer distance route.
You'll be running in groups of no more than six, and will be asked to maintain a distance from your fellow runners. The running groups should stay together, with any faster runners circling back to maintain the group. No runners will ever be left behind on their own.
There is no minimum pace and no minimum distance requirement, and no pressure for you to attend every club run, we know that lives are hectic and don't always go as we plan!
We also run various weekend sessions, the time and location can vary on these, as can the running surface.
You'll have a user account to log into the members only area of the website where you can upload your running photos, share details of your running achievements, and post information about events your taking part in.
You'll also be added to our members Facebook page and WhatsApp account where we share information about club runs and other club news.
And we'd like to follow you from our club Facebook page, Instagram account and Twitter account so we can share your successes and running stories.
Have a specific question?
If you have any questions or would like any specific information about the Essington Harriers before joining us, you can email us or contact us on Facebook, Instagram or Twitter. Head to our Contac Us page for all the information